Tony Cumper
Jump to navigation
Jump to search
Tony Cumper was something of a gift. Outed by a renegade gang of go-getters otherwise known as the Walter Mitty Hunters' Club he was naturally migrated to the hallowed pages of ARRSE whereupon he came under even more scrutiny. It should be pointed out that the WMHC have come under some fire from ARRSE denizens for several blue-on-blue outings of individuals who were genuine when under the misguided leadership of Internet Fuckwit Tim Wade. Once he was finally exposed by his own for bloating as a Para, he was kicked off the page and the WMHC got their act together and in Clumper's case they were spot on. So then...
Who He?
In his own words - and timely lifted from his Facebook page that mysteriously (and predictably) disappeared after questions started getting asked - here's Tony's resume complete with the (by now familiar) grammatical manslaughter:
In 1976 aged 10, I jointed the military as an Army Cadet. In 1982 aged 16 I jointed the regular British Army, after 19 years service including active service with the Special Forces and with the leaving rank of Sergeant I also enlisted with the French Foreign Legion for five years. I was a Combat Survival Instructor for a total of 14 years during my military service. Since 2001 I have been teaching bushcraft and self defence to civilians.
MILITARY & CLOSE PROTECTION (1982 until 2001)
British Army
Parachute Regiment & various other units
Army Number 24675448
Rank on leaving: - Sergeant
French Army 2eme REP, 13 DBLE, 6eme REG
Number 17**95
I have been involved in a number of active combat tours and training programmes regularly throughout my military career, both as a learner and instructor. I have a number of achievements and a proven track record: For security reasons I do not disclose my exact tours or dates of active tours, but they extend beyond 15 tours.
I had 3 Years as a Section Commander at Aldershot depot Para where I trained recruits through 6 months of training. I was also deployed to Australia and worked with SFTC Special Forces Training Centre for 8 months to teach UK operations.
1 year Afghanistan split into two 6 months heli borne strike operations and 6 months Force Protection with CNN. (Close Protection)
MILITARY AWARDS
July 1988 Awarded the title of 'Honneur Membre Legion Etrangere' (Honorary Member of the Legion Etrangere for life)
May 1991 Awarded the Queens Commendation for Bravery during Military Action during the Gulf war (Desert Shield/Storm) of 1990 and 1991
Blimey, that's some busy boy. Seven tours in NI? It's a shame the dates don't add up with his service number, and that the medals are all wrong etc. But you probably gathered that anyway. Oh and Queen's Commendations for Bravery are formally announced. And guess what? 'Desert Storm' is generally referred to in UK circles by its proper operational name, that of Operation GRANBY - and there was a specific campaign medal for that little ding dong and not a GSM. He also appears to be sporting a South Atlantic Medal in one of his images, yet makes no mention of that episode. So... all fucking shyte then? Or is it?
Le Waltage
On Clumper's now defunct Facespace page – amongst pictures of him in Parachute Regiment finery – were a couple of shots of a much slimmer and younger Clumper wearing French uniform. They looked pukka, had all the correct badges (for someone in 1REI that is) and one image saw him posing with a FAMAS. However, two ARRSErs seemed to remember Clumper during their time with the 8th Battalion, Queen's Fusiliers – then a London-based TA unit in the late 1980s. Clumper claimed to have served in the FFL for 'a couple of years' (before leaving the TA after a short time) which might explain the different surname he was supposedly using at the time. Still, things don't add up and he was certainly never in the Parachute Regiment or the SAS.
What is somewhat odd is that steely-eyed ex-SF crossbow assassins don't tend to plaster their image all over Faceache and have the PERSEC skills of a fifteen-year-old schoolgirl on the cusp of having her parents' gaff trashed by several hundred bored and pissed partygoers. They're also pretty good at defending themselves, backing up their claims and generally not looking like amateurish twats with a beret fetish.
Lights. Camera. Action.
What is beyond doubt is that Clumper appeared on TV's Granada Reports in February 2011 instructing members of the Isle of Man Civil Defence Corps how to rub boy scouts together. It makes for interesting viewing.
Verdict
It transpired that Clumper did indeed serve in La Legion but failed to complete the mandatory five years service. He served for five months before doing a runner back to the UK. It's quite possible that he then changed his name to avoid future awkward questions at Calais immigration. Clumper joined the FFL at 17 - which is bloody young to be knocking on the door at Aubagne. But what creditable service he may have rendered – in what must be said is a rather nailsy outfit – has been totally and utterly nullified by the rest of the fantasy.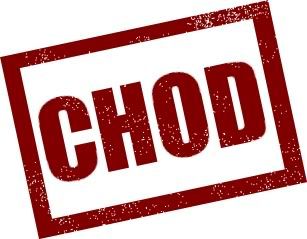 External Links