Rob St Pier
Jump to navigation
Jump to search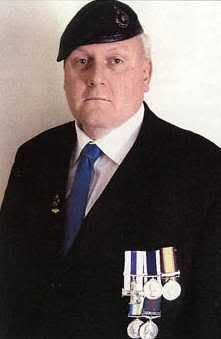 Rob St Pier
Oh my giddy fucking aunt! Where will it end? This mong has been on the radar for some time now, but has somehow eluded having his very own ARRSEpedia entry... until now.
Rob's a busy bloke. He works for GCHQ (probably contracted by MI5) and commutes between Cheltenham and Iraq... and Afghanistan on Wednesdays. He's had a glittering military career and done more than his fair share of sneaky-beaky bollocks - SBS and all that, don'tcha know?
Rob has 'served' in Hong Kong and Northern Ireland and was in the Falklands - where he single-handedly torpedoed the Argentinean submarine Santa Fey [sic]. He was in the Gulf too and was awarded the Military Cross, though some sources state that the closest he's been to any Gulf is the petrol station on the ring road!
However, not content with regaling all who can be bothered to listen with his tales of slotting IRA terrorists in Gibraltar - amongst other exploits, it appears that he's also a re-enactor in the SS under the nom de guerre of Obgren. [Whatever one of those is?] Ernst Stempel. Quality.
Why these clowns even bother is beyond this callsign. Not only is his CV littered with spelling and factual errors, but the chopper hasn't even bothered with basic walting homework - or bothered to mount 'his' medals either correctly or, for that matter, in the right order. This is the hurdle that many walts fall at and they never seem to learn. But by far the biggest bollock Rob has dropped is to have his picture taken in his finery. Time and time again they do it, and time and time again they get found out.
All in all, a total and utter chod - and an unimaginative one at that. Had Erns... Rob bothered to read Walting With Confidence then he may have been able to pull it off. But I doubt it. Fucking amateur! Read this and weep.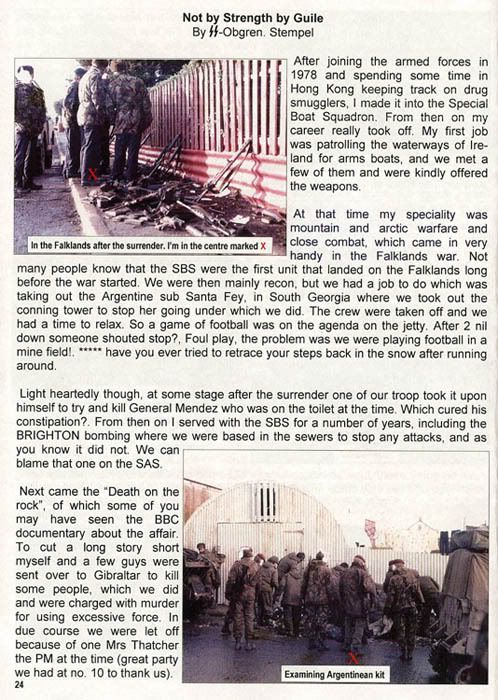 The above (probably) taken from Dearth On The Rock - The lives and times of an SS Oberpiemunscher in the SBS.