Panda Cola
Jump to navigation
Jump to search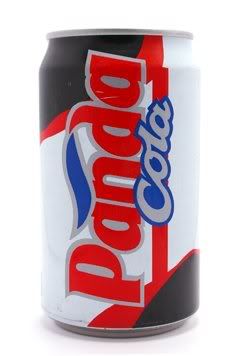 Holidays are comin'... not!
A product unique to British Army Horror Bags. The production method is as follows:
Observers will note that the end result of all this is enormous annoyance to the poor beggars who need to take the stuff out of their haverbags and place it into the nearest bin where it will be recovered by the relevant local authority's refuse collectors at enormous expense to the Taxpayer.
Panda about to commence the "bottling" phase although its suspected this one has also been at the Stella. Oddly, Crabs and Matelots quite like it.
Due to advertising standards, Panda Cola marketed in Civi-land has a different name...