Mick McStab
Jump to navigation
Jump to search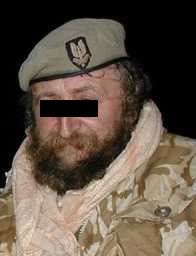 Mick McStab
Former TA corporal in 21 SAS (V) who notably blew the lid on the whole sorry Alpha Two Zero affair - immortalised forever by noteworthy author Cyril Clunge.
Mick, born in Chatham and a dental hygienist by trade, served for twelve years in the regiment as a specialist off-road driver before becoming a full time pilates instructor at the Medway WI. Mick is (unsurprisingly) single and lives alone with three cats.
Mick is also the author of Shoot to Thrill which details - albeit with extensive artistic license - his part-time career in Britain's elite SAS.