List of James Shortt's Dubious Claims
Jump to navigation
Jump to search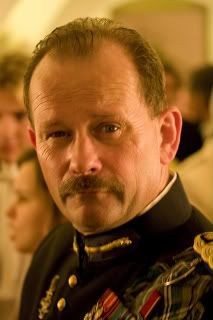 Dubious? Moi?
Please list here any dubious claims James Shortt has made about his military career, titles of nobility, orders, decorations, martial arts expertise etc. Please add any reference to the source where available.
General Claims
James Shortt has a Papal Knighthood. He is a member of the Irish Papal Awards Association and the UK Association of Papal Knights having been created a Knight Commander of St Gregory by Pope John Paul II in recognition for his work in towards moving the Cold War to an end. This is stated on an IBA Bodyguards Website here.
James Shortt apparently cannot remember his Service Number. Private Eye 1228 page 28 gives it as 24550634 which is about right for the year. It is a man's number, not an officer's so he got rapid promotion, didn't he? Some of us can remember our wife's Service Number... in fact, Shortt remembers his service number all too well but is reluctant to disclose it as it indicates when he joined the army - i.e., 1980 - and also ties to a service record that is not in any sense illustrious, in that it demonstrates that he did not, in reality, undertake any training at all.
The whole monk thing, as one of the schools he mentions stopped his age group of students long before Jimbo got there.
The whole paramedic thing, as although he was apparently once a SRN, the Paramedic is a more complex subject.
The whole martial art thing, as his credentials are suspect as to their lineage.
The whole "he is the savior of Savate" thing: The Baron of Castleshort is the Patron of the Great Britain B.F.-Savate Federation. In fact he hasn't been heard of ever since that night of 17th March 1998 when he attended the inaugurating meeting...
The whole military career thing, as not one shred of evidence has been provided except for a few outdated letters and some pics with various uniforms on. PCAU records at Brize Norton show... nada.
The whole baronial title thing, as it (again) is suspect to its legitimacy and recognition with... umm... Burke's Peerage.
The whole honours and gong thing, as not one award or honour can be verified with its fount honours.
The whole Lucien Ott thing - and other so called 'experts' that he hung with in the '70s and '80s, as they too have got holes in their stories one can drive a train through.
The whole IBA thing, as it appears to be a one man show with a few underlings that create websites and have dubious pictures as their proof - and apparently operate out of residential homes and small business parks.
The IBA states on their homepage that they are a Security Industry Authority licensed Training Provider [1] - the SIA denies that claim.
Several of the IBA websites from Eastern Europe bear the logo of the FBI National Academy and the text "FBI National Academy Associates Corporate Partner 22". The FBI have confirmed Shortt was never an FBI National Academy Graduate, IBA have NEVER been Corporate Sponsors, or any way involved with the FBI National Academy, and the Logo on the website is a very bad copy of the real FBI National Academy Logo
The whole castle thing, as it appears that Jimbo likes hotels and golf course for addresses.
The whole Galoglas/Irish Brigade/McCarthy Mor thing as it's been pretty much shown to be a huge con.
The whole dressing up box thing has pretty much shown that he hasn't got a clue... like my gran used to say, 'You can't make a silk purse out of a sow's ear.'
The Fellowship of Commerce and Industry which can be purchased here.
Claims he is a long term active member of the International Association of Chiefs of Police. "PA to Sir Ken Jones the Chief Con and Head of the International Association of Chiefs of Police in the UK has checked UK & Irish records, and her colleagues in the USA checked the Worldwide Membership list of the IACP & confirm that James Shortt has never held any membership with the IACP at all."
In one of his on-line CVs, the Baron claims that he is on the UK Register of Expert Witnesses, but his name cannot be found in the on-line database. Quelle surprise!
'As security correspondent for South East Radio based out of Wexford', an agency that denies ever having heard of him. You would never believe it but I phoned South East Radio in Wexford & spoke to the News Team. They had never heard of James Shortt. They also stated that they did not have a Security Correspondent & that all of their News came from INN (Independent Network News in Dublin).
He, apparently, singlehandedly brought the martial art of savate (a garlic-flavoured chop socky with ranks noted by an increasing number of onions hung on a string around your neck) to the UK. And, for reasons that escape reason, his 'Gold Gloves'
The Shortlist of Shortt's Claims
To recap his alleged military service and claims of awards and honours: (A more detailed deconstruction of his claimed medal collection is HERE
Military
RMR - But a very special and elite unit that are under the auspices of the Army Cadets with para training.
Captain - Royal Marines (as reported by Jean Bultot ).
Colonel in Polska Niezalezna Brygada Rezerwowa (Polish Reserve Independent Brigade).
Light Colonel with the Cameroons.
Paramilitary
Commander/Colonel in the LoF (C Ceremonial Sqn until 1997 then reverted to Light Horse Detachment).
Titles
Count [The 'o' is optional.]
Royal Yugoslavian Order of St John
Knight Commander of Polonia Restituta (2nd division)
Knight Commander of St Gregory
Belgian Knight of the Crown
Honours & Awards
European Combatants Cross
Gold Cross of Merit with Crossed Swords
Cross of Independence & Freedom
Medal of Independence & Freedom
The Piludski and Sikorski Medals
Estonia/Latvia
Estonian White Cross (3rd Division)
Mentioned - but none named. Believed to be LoF.
Mentioned but none named. Believed to be LoF
Bosnia/Slovenia/Croatia/Serbia
An unnamed decoration from the Republic of Slovenia.
NATO Medal (clasp Former Yugoslavia)
Mongolia
Medal of Honour 1st Class
Alleged to have received the QGM in 1977. Shortt hasn't claimed this on any website that I've seen but it's a story that came to ARRSE secondhand. Needless to say, Shortt's only mention in the London Gazette (July 6, 1988) does not relate to any form of honour, award, commission or appointment.
Faculty Appointments
Lecturer on Bodyguard Skills, University of South Africa, Pretoria (right after the fall of Apartheid)
Fellow of the Faculty of Commerce & Industry which can be purchased here
Countries Visited for Special Missions
... at the request of some over-paid Civil Serpent.
Mongolia
Latvia
Estonia
Russia (Siberia)
Cameroon
Algeria
Pogera
Ukraine
Kazakhstan
Lithuania
Cambodia
--Niner domestic 02:22, 4 October 2008 (BST)
Special Units trained
Estonia: Special Operations Group, Police Special Reserve Brigade
Latvia: Special Intervention Group OMEGA
Ukraine: ALFA BERKYT TITAN Manguse
Russia: SOBR OMON GRAD
Crimea (sic): SOKOL BERKYT KGB
USA: USAFE 'EST', USMC SRT, Charlie Coy; 10th SFG
Papua New Guinea: Police Reserve MAIP
Cameroon: Special Operations Group
Kuwait: Interior Ministry Unit
Spain: Halcon, CRS18
Belgium: Liege Anti-Bandit Unit; 20 Municipalities and Special Units
Thailand: Royal Thai Navy SEALS
as well as
British Constabularies: Metropolitan Police, Norfolk, Suffolk, Sussex, Devon & Cornwall and West Yorkshire in Police Defensive Tactics, Methods of Arrest and Restraint and Police Impact Weaponry
...
and then he claims that OTT trained:
Germany: GSG-9, Lucien Ott moved to Munich in Germany and assisted in the training of GSG9 (German counter terrorist organisation) with Colonel Ulrich Wegner following the security fiasco of the 1972 Olympics. but he only mentioned that in his attempted IBA-entry on wiki - so it will be forgiven as mere name-dropping...
Shortt's Short Time
A Rough Timeline:
1953 born on 17 September
1959 - started studying Ryoi Shinto Ryu on 14 Nov[3] - that must have been painful if he remembers the exact date?
1967 - Opened his first dojo at John Fisher School Gym (age 14)[4]
1970 - Brought savate to the UK after training with Count Pierre Baruzy (but that's from wikipedia so even more dubious than the usual 'Dubious Claim')- he was 16 at the time.
1970-74 - Religious pursuit in a monastical order
1970-75 - writes 'Beginning Jiu Jitsu', published in 1976 (co-authored with Katsuharu Hashimoto)[5] He writes it at St. Francis' monastery, Kilkenny, Ireland, during his time there as a Postulant monk. For the most part, the book has been put together in monasteries: St. Bonaventures in Cork; the Carmelite Priory at Aylesford, Kent; the Augustinian Recollect Monastery of St. Patrick, Rome; The Franciscan Capuchin Monasteries, Assissi; in Florence as well as the Redentore Monastery on the Isle of Giudecca in the lagoon of Venice. Wow, well traveled monk(ey business).[6]
1972 - runs the Koryu Jujutsu section of Kilkenney Judo club[7]
1973 - establishes dojo at St Bonaventure's monastery, Victoria Cross, Co Cork [8]
1974 - Took LOA from monastery to do nursing course
1973-74 - Croydon School of Nursing
1974-78 - Mayday University Hospital
1975 - return to the UK; reopens the Croydon dojo in the old Parish Hall of St John the Baptist (RC) Church in Purley [11]; founds the Service Training Team (later Combat Training Team) at Royal Marine Depot, Deal which takes "a pro-active approach to combat skills(CQB, Combat Survival & Combat Medicine). It was responsible for training thousands of NATO & non-NATO servicemen including elite units such as Airborne Forces, Commandos and Special Forces. From 1981 until 1991 the Team specialised in the training of anti-spetsnaz and counter-spetsnaz units."[12] It exists till 1991.
1975 - writes "Jijitsu A synpotic History - By Seamus Shortt" for the Karate & Oriental Arts issue 53, March/April 1975[13]
1975- 82 - Hanging around Deal with Bernie Finan as the Director of Training for CTT and consultant for RM
1976 - Left monastical order after meeting future wife - got married
1976 - "badged" Parachute Regiment, no record of this can be found so far - presumed an Adult Instructor [civilian] with an Army Cadet Force unit that wore the Para capbadge, which explains the rather coy "badged" terminology.
1976-1985 - Head of the Police Defensive Tactics Study Group of the Combat Training Team [14] [aka International Law Enforcement Training Agency - ILETA] responsible for training Police officers from the following British Constabularies: Metropolitan Police, Norfolk, Suffolk, Sussex, Devon & Cornwall and West Yorkshire in Police Defensive Tactics, Methods of Arrest and Restraint, Police Impact Weaponry.
1978 - Senior Protection Officer
1979 - Founder "Comite National de Boxe Francaise - Savate et D.A. La Grande Bretagne et La Irlande" under the auspices of Comte BARUZY and the Federation Francaise de Boxe Francaise-Savate et D.A. (FFBF-S et DA) or in other words: "In 1979 Jim arranged for the first "British" Savate team to visit France for a competition. The group consisted of 18 team members of which 8 actually fought French opponents (Jim, of course, did not take part himself, he just watched the whole team get a good kicking!)[15]" Well done Jim! He also studied La Canne at USM Viroflay (near Versaillais)...
1979 - Wrote "Beginning Ju-Jitsu: Ryoi-Shinto Style" ISBN: 0901764426, RM Deal Combat Training Team RM Deal
1980 - Aug-Oct attached to 21 SAS(v)(#24550634) than: Service no longer required (SNLR)
1981 - Wrote "The Special Air Service (Men at Arms Series, 116)ISBN: 08504539681983
1981 - Training 4 SBS[16], London; RM Stonehouse, Plymouth; Bayonet Pugil Training, Commando Training Center, Belgium
1981 - Wrote "Special Forces Insignia" ISBN: 0853688753
1980-84 - Captain of the Irish-British savate team
1980-83 - Contracted to train units of the United States Army and Air Force
1982 - writes article on jiu-jitsu for nurses in "Nursing Times", April 21, gives address as 486 Brighton Road, South Croydon, Surrey [17]
1982-83 - Belgian anti-gang unit
1982-87 - CTT training for Household Division Centralized Courses (under then Major
Tim Spicer), also trained 1 and 10 Para in 1982, and HAC in 1982 at Pirbright, and PT wing CTC Lympstone in 1982 [18]
1982-88 - instructor to the SAS for unarmed combat, close combat, bayonet and military medicine during selection and instructor's courses in Pirbright.[19]
1983 - training Belgian Para-Commandos at Marche-les-Dames [22]
1983-87 - Hanging out with Sir Peter Austin as Director of Projects for Special Training Services fielding counter-terrorist projects in Algeria, Nigeria, Kuwait and the US. Actually, one ARRSE reports that his role was to brief teams that went overseas for that extraordinary company on medical and country intel before they went off to do their thing.
1984 - Wrote "Essential Handbook to Self Defence" ISBN: 0283989912
1985 - Trained Irish Guards HDCC Pirbright; He was appointed a regional scientific lecturer (a senior RSA grade) of the regional scientific organisation of the department F6 of the Home Office, resposible for the training of the scientific adviser of the British regional seats of government in time of national emergency or war. In August 1985, James chaired the military session of the "2nd World Congress on Chemical & Biological Weapons" held at the University of Ghent, representing, no less, the British Home Office. [23]; worked for STS manning a stand at a military medical exhibition in Bloomsbury, London - meets Wouter Basson there. STS reports meeting to MI6 who send Jim on a one day's NBC course at Winterbourne Gunner,Porton Down in Wiltshire. Basson doesnt buy the story... clever chap.[24]
1986 - Wrote "The Paras: The British Parachute Regiment" ISBN: 0853686998
1986 - Wrote "Uniforms Illustrated No.13: British Special Forces 1945 to the Present" ISBN: 9780853687856
1987-88 - Hanging out with Belgian Para-commando Regt; Home Office SRBD, Senior RSL; The National Front of Afghanistan (NIFA) Mujiahedeen
1987 - Hanging out with Legion of Frontiersmen - National Police Firearms instructor; receives Swedish SF qualification with Swedish FJS and German Airborne [25]
"1988 - current"- Home Office (SRDB) Senior RSL. He claims to have worked in the "little known F6" Branch. It is so "little known" that enquiries led to the result that - "... I have enquired extensively of HOSDB - the actual title of the Home Office research branch Shortt claims to have worked for - and they have no knowledge of him."
1988 - Wrote "Special Forces Insignia: British and Commonwealth Units: an Illustrated Reference Guide for Collectors" ISBN: 0853688753
1989 - Hanging out in Cameroon
1989 - Hanging out in Pogera and Papua New Guinea
1989 - (February) - Hanging out in Russia
1989 - Year's end - started a training facility in Poland and (still communist) Estonia [28]
1990 - He was briefly a "bodyguard" to Lennart Meri in June 1990 but he soon moved on. [29]
1990 - Swedish MoD anti Spetznaz group instructor
1991 - Hanging out in and working in Russia, Ukraine and Kazakhstan
1992 - establishes the Bureau of Military Training to "provide the training method of the International Bodyguard Association for Military Units"; The "Counter-Terror Group of the International Law Enforcement Training Agency (ILETA) working with the IBA" takes over the training of Special operations units in the former Soviet Union such as 'Alpha','Berkut', 'Sokol', 'Titan', 'OMON', 'Mongoose', 'GRAD', 'SOBR', 'SOG', SIG-Omega' after the CTT is decommissioned. Ukrainian National Guard Spetsnaz School and CAT teams of various Presidential Guards became the full responsibility of this organization.[31]
1992 - Heads the instruction of special "Counter-Terrorist" as well as "Anti-Terrorist" projects in Afghanistan at the "urgent request of the Afghan Minister of Defence"
1993 - works for Prince Karl-Wladimir Karageorgevitch (Nephew of King Peter II) at the royal court in former Yugoslavia. [32]
1994 - Riga, 1st Bodyguarding Championships hosted by the Interior Ministry of the Government of Latvia, wreath-laying service for OTT, in attendence: a uniformed escort drawn from "C" Squadron of the Legion of Frontiersmen and a military piper provided by the Royal Eoghanacht Galloglas Guard [33]; He was also a guest lecturer on ballistic injury and it`s management to a number of British police forces.[34]
1995 - Self-ennobled, i.e. picked up the baron gig; decides to finally publish IBA doctrine in English - till than all publications were in French and German (none can be found though) [35]
1995 - EUCOM, Stuttgart, 2nd International BG Championship [38] sponsored by: Mercedes, "Soldier of Fortune" Magazine and yes, the Irish Distillers Ltd.
1995-Present - General flitting around the globe plying his trade to anyone who's naive enough to be taken in, with occasional appearances at the Russian Summer Ball, of which he is a committee member.
1997 - Bologna, 4rth International BG Championship, Sponsors: the Irish Brewers of "Murphys" e.a. [41]
1997-98 - September 1997 and March 1998, interviewed for book on BW "Plague Wars"[42]
1998 - Kiev, 5th International BG Championship, hosted by the Presidential Guard of the Republic of Ukraine and the Central Dynamo committee (sic) of the Republic of Ukraine.[43]
1999 - Pirbright, 6th International BG Championship, at Bisley Camp (home of the National Rifle Association) Accommodations at Alexander Barracks (1 Army Training Regt.)[44]
2000 - Oslo, 7th International BG Championship, at the headquarters of HV 024, the traditional bodyguards of the Norwegian Crown Prince [45]
2002 - writes "Special fighters of Darkness - professional fight terrorism", ISBN: 978-4062113540, published in Japan... "Things are easy when you're big in japan, when you're big in Japaaaan"
2004 – awarded the Vitez Rend for his active role in dismantling communism. (see reference to it by Jimbo in 2006 – Budapest.
also
"During 2004, the IBA in addition to their regular courses trained classes of Iraqi Police, Cambodian Police, elements of the US Army's 1st Special Forces Group, Bodyguard for United Nations Security and Bodyguards and drivers for The Organization for Security and Co-operation in Europe (OSCE)." From http://www.ibacaribbean.com/aboutus.html
2006 – Italy – joint Covert Surveillance course with ILETA and IBA
Ukraine – Master Bodyguard course sponsored Ukrainian veterans of United Nations Police at the TITAN Special Forces Base with Berkyt Interior Ministry Special Forces providing the gymnasium.
Budapest - Vitez Rend (Hungarian Order of Knights) Ball at the Palace in Budapest and jimbo claims, "The Director General was awarded the Order of the Vitez Rend in 2004 for his active role in the dismantling of communism government in Easteran and Central Europe." Stunning… a knighthood from the Pope and a Knighthood all for ending communism! - posted February 28, 2006 on http://ibahq.blogspot.com/2006/02/january-2006.html
Riga Latvia, Jimbo shows up for the dinner – dressed up in the tartan kilt from http://www.ibabodyguards.com/index.php?option=com_ponygallery&Itemid=43&func=detail&id=85
2008 – Releases DVD on Tactical Firearms – shows the hotel at Castle Bellingham as Castle Cosy?
- Dresses up in CF Arid Pattern while in Slovenia. See here
Business Claims, Clients and Affiliations
Shortt and the IBA claim some interesting business links on the various websites IBAIBA-homepage IBA-Slovenia homepage IBA-Croatia. All very persuasive stuff for potential clients, assuring them that the IBA is indeed worth employing in either an operational or training capacity [all funds to Baron Castleshort, please].
There's just one wee problem with that: when ARRSE started checking these accreditations and pretty logos posted by the IBA, it seems that some of the organisations have never heard of Jim Shortt, Baron Castleshort or indeed the IBA. Here's a selection: and let's see what all that actually means.
United Nations Security Training Provider [46] - WOW. Did the Pope fix that for him? Possibly it's actually the next one ...
EU at the United Nations[47] - The European Commission at the UN is hard-pressed to find any evidence that the IBA ever provided them with any training. OOOPS...
Organisation for Security and Co-operation in Europe - Training Provider. [48] Work in progress.
Registered with the Union of International Organisations in Bruxelles. [49] Apparently not, according to the UIA website [50]. OOOPS.....
Microsoft Corporation Security Training Provider, Vendor No. 002136969. Here, and other locations- Letter of Recommendation from the Microsoft Executive Security Team [51]: does that even exist? Google says: NO. So who is/was Stephen A Hall, Security Program Manager, Microsoft Executive Security Team? Still, there's a picture of Bill Gates on the IBA websites, so that's OK ... possibly.
FBI National Academy Associates Corporate Partner No. 22.[52] Not listed on the FBI NAA Website as a Corporate Partner [53]. The FBI have now confirmed [as at 8 Feb 09] that Shortt was never an FBI National Academy Graduate, the IBA have NEVER been Corporate Sponsors, or any way involved with the FBI National Academy, and that the Logo on the website is a very bad copy of the real FBI National Academy Logo. Add Copyright Violation to the list of reasons you may be refused entry to the USA. OOOOPS ....
International Association of Chiefs of Police [54]- "a long term active member of the International Association of Chiefs of Police." NOT - checks at the highest level reveal he is not, and never has been a member - that's checked with UK, Ireland and the HQ in the USA. OOOPS....
California University of Protection and Intelligence Management. [55] Now re-named as Henley-Putnam University - IBA Slovenia used logo with claim to be Business Partner [major website amendment Jan 09 removed that aspect]. On 9 Feb 09 "I have been informed by the founder of CUPIM/Henley-Putnam University that we do not have any affiliation with the International Bodyguard Association." OOOPS...
Co-Editor of "Eye Spy" magazine, according to IBA-Deutchland [prior to website amendments in Jan 09] "Jim Shortt wrote about six pieces from 2002-2005 It was discovered not everything about him was quite right - especially his alleged service with the SAS. For this reason he was asked about a number of comments but never got a response. Therefore Jim Shortt was removed as a consultant and has not published anything since." OOOOPS...
International Law Enforcement Training Agency. [56] No problem there; it was founded back in 1976 as part of the old Combat Training Team, and Shortt was the primary instructor. I guess the IBA would approve of a part of itself - the usual Shortt self-licking lollipop.
New College Swindon [UK] SIA Training provider [57]. - New College remains adamant that the IBA has a "good reputation in the industry" but admits (indirectly) that it is not SIA-approved. At least on that one the SIA agrees: OOOPS...
Security Industry Authority Licensed Training Provider. SIA: "Unfortunately I cannot seem to find The International Bodyguard association on our register of approved contractors." [58] No cigar here...and possibly a £5000 fine? OOOPS....
Australian Institute of Public Safety. Work in progress - they have a "Stolen Valour Act".
AGS-Groep, Agency of Global Security. [59] Dutch - work in progress
AGS-Freightwatch, The Cargo Security Company. [60]Dutch - See AGS-Groep above.
Meldkamer Vlaardingen. [61] Dutch private alarm monitoring service, they also do track-and-trace and similar. They do link to the IBA from their homepage here. See AGS-Groep above.
European Security Management Centre. [62] Dutch - See AGS-Groep above.
Department for Innovation, Universities and Skills,Reg.No. 10792 - DIUS: [63] "After searching our records I am unable to locate any file past or present for the IBA confirming it is recognised or registered by the DIUS Register of Education and Training Providers. In addition the registration number quoted by the IBA organisation belongs to a different organisation." OOOPS ...
IBA International Maritime Course Module and Yacht Security, MS09/1 [64] "In conjunction with Camper & Nicholsons International" [65] - a second call to Camper & Nicholson resulted in them "informing their Maltese Boat yard about this, and their own legal department are going to chase Shortt & the IBA." OOOPS ....
Office of the High Representative in Bosnia&Herzegovina - work in progress
In fact, it's looking like a HUGE case of caveat emptor - if you have a few months to wade through the fog, and discover that most of it is almost certainly untrue, you might just be inclined to look somewhere else. Once you've stopped laughing, and cleaned the monitor and keyboard, of course.