Larkhill
Jump to navigation
Jump to search
Larkhill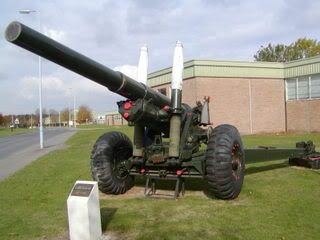 A Garrison
Larkhill (Grid SU125445) is a village in Wiltshire, England, on the edge of Salisbury Plain. It is part of the civil parish of Durrington in the district of Salisbury, and is a short distance west of Durrington village proper. It is about ten miles north of Salisbury.
The village has a long association with the British Army, and is the site of Larkhill Camp (aka Stirling Barracks), currently the site of the Royal School of Artillery, and many a bored student has gazed at Stonehenge which can be seen from the windows of the classrooms on the upper floors of Collin Block.
Larkhill recently became the 'Home of the Royal Artillery' and now styles itself 'The Artillery Centre'. Despite the recent changes, Woolwich will ever be the home of the Royal Artillery - Larkhill is just where most of the Artillery seems to be these days.
In terms of interesting things to see and do, one might consider a jaunt to Wilsons - a fine establishment for a fight - and if one is peckish, the Jubilee Cafe might be able to cater for your wishes, if not give you a vile disease into the bargain.
The comic book V for Vendetta (and its movie adaptation) featured a fictional detention center at Larkhill. The author Alan Moore stated that he chose Larkhill because of the obvious military connections, but also because of a particularly unpleasant hiking trip that he had around the area. The BBC television crime drama series Waking the Dead also featured a mental hospital called Larkhill in the latest season. All of which goes to show that these guys do their research.
Larkhall

A Ghetto
Larkhill should not be confused with Larkhall, a Protestant ghetto in central Scotland and mega consumer of that fine old tonic wine Buckfast.
Back to Places and Postings.