Hong Kong
Jump to navigation
Jump to search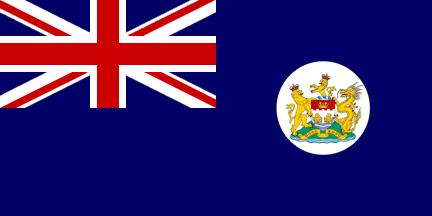 The old colonial flag
A former British colony comprising over two hundred islands, islets and the Kowloon peninsula on the Chinese mainland. Hong Kong was (until 1997 when we gave it back to the Chinks) a prize posting, offering cheap hand-made clothes, great night life and that great British colonial way of living - and a feeling of superiority over the locals.
There was a great curry house outside Sek Kong Camp called Ali Kahn's. Even better inside Borneo Lines was Shaffi's. The Bottoms Up club in TST was a must for any visiting traveller with a healthy respect for the naked female form.
During the Cold War, there was the anomily that in Hong Kong the British spent their time trying to stop people trying to flee communisum, while at the same time encouraging the very same in Germany along the IGB and the Berlin Wall.