HARDMAN476
Jump to navigation
Jump to search
| | |
| --- | --- |
| | THIS ARTICLE CONTAINS FACTS ABOUT WALTS AND MUST BE HANDLED ACCORDINGLY! |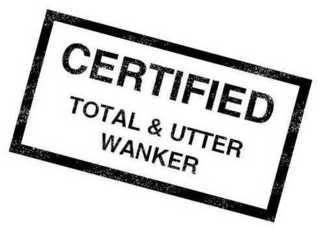 Well up there with the likes of Mike Golden, Maurice Mennie or Simon de Montfort-Broughton.
This cnut drew major attention from ARRSE users about replacing the SA80 with a crappy paedo plonking rifle, and acting the biggest Internet Tough Guy from his PC in his piss ridden bedroom.
His replies always in block capitals, spelling error mistakes and using the AAGGGGGGGGGHHHHHHHHHH!!!!!!!!!!! expression trying to put the fear of god into us.
On occasion his spilling improved 100% leading some to consider this was a Wah of fairly inspired proportions. However the tremors in the force seemed to say this was simply a sausage basher sitting in his mums basement abusing himself and glue products.
The 129+ page thread can be read (if you have an afternoon to waste) here.
External Link
Review of the Bunny Slaying Rifle to replace SA80.