Clunge Publishing
Jump to navigation
Jump to search
Global publishing empire founded by top action author and ex-49 PARA SF operator Cyril Clunge. Founded in Clunge's garden shed, Clunge Publishing has grown from humble beginnings to gargantuan size on the back of the public hunger for airport fodder novels involving Special Forces, explosions, exotic locations and strange sexual practices. The former CEO of WH Smith financed the purchase of several islands in the Maldives purely from the sales of these popular bestsellers.
Initially funded by three bank loans, two maxed out credit cards and the sale of a kidney (not Clunge's own), Clunge Publishing now has:
6 UK MPs as non-voting executives
Cherie Blair on 'retainer'
a declared pre-tax profit in 2008 of £30 and 49p on sales of 25 million units
Clunge Publishing could be admitted into the FTSE100 as early as 2012, assuming a set of accounts is ever lodged with Companies House. The current head office (required for primary tax location) is located on the Orient Express, Berth 3b, Carriage 2 or (occasionally) Cubicle 1, Gents Bogs, Gate 8, Terminal 1, Heathrow.
Forthcoming Titles
Predictably, supply far outstrips demand and there is an immense backlog of forthcoming titles that have been penned often several years in advance. Clunge Publishing has also moved from pure action-based novels and non-fiction works into the burgeoning children's market. Always ready to sieze a bull by its bollocks and exploit every given opportunity, Clunge has penned several works aimed at the pre-pubescant money spinner that is the fantasy market in a feebly-disguised attempt to emulate the Harry Potter juggernaut. The Princess & the Pink Oboe is his first such work and he hopes it will yield (at the very least) a Christmas panto in Stockport if not an entire theme park in Preston. Though not technically products of Clunge Publishing, Clunge has also produced three well-received early learners from the respected and much-loved Ladybird series: The SAS, Waffen SS and The Nasty Man in the Van.
Action & Adventure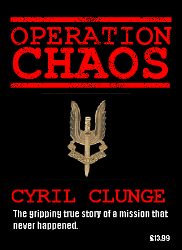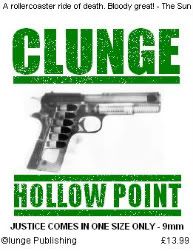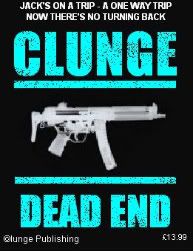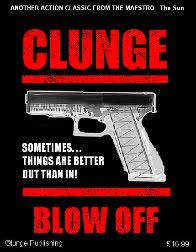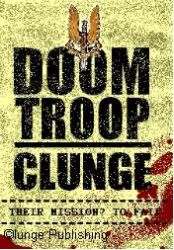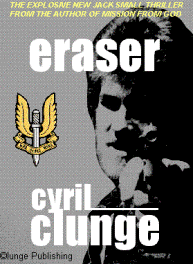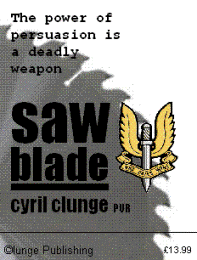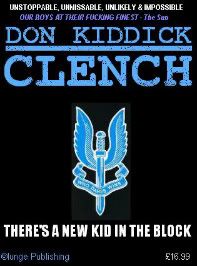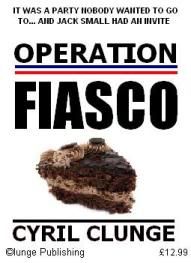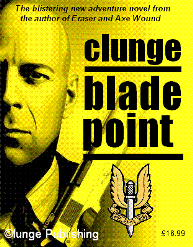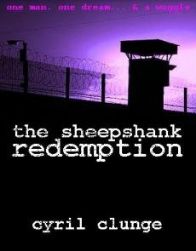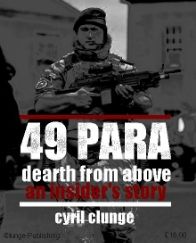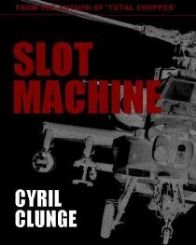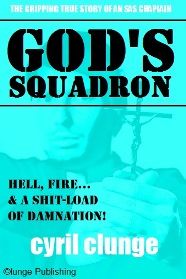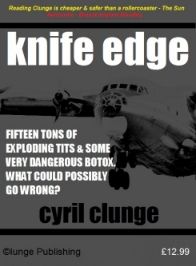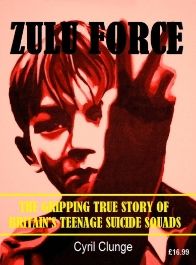 Children's Books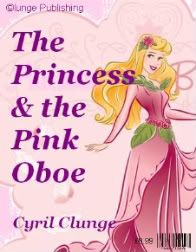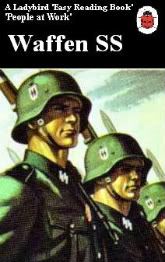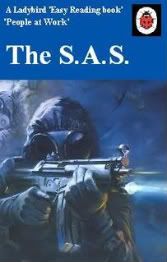 Clunge Publishing is an equal opportunities employer... probably.