Bear Grylls
Jump to navigation
Jump to search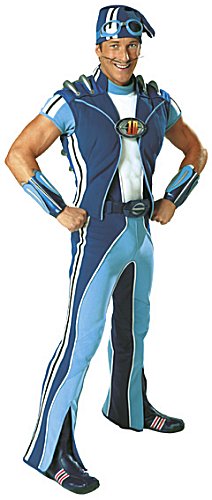 The Gryllsmeister
Edward 'Bear' Grylls. Self-publicist, television presenter, adventurer extreme and Lieutenant Commander Royal Naval Reserve (Hon). Grylls, also a former member of 21 SAS (V) achieved notoriety after a horrendous parachuting accident when he smashed every bone in his body after plummeting in to the ground at 200 mph after his parachute failed to open from 20,000 ft.
After spending nearly six months quadraspazzed on a life glug, Grylls astonished both doctors and colleagues by becoming the youngest and first Briton (or anyone else for that matter) to free fall on to the summit of Everest... in a wheelchair!
After a complete recovery, Grylls undertook a series of survival-themed television programmes – his youthful good looks easily lending himself to the role and quickly attracting an army of adoring female fans and walts. His outrageous stunts consisted of:
Swimming the entire length of the Amazon smeared in sheep's blood to attract piranhas.
Swimming the Pacific smeared in cows' blood to attract sharks.
Surfing down the lava flow of an active volcano and hang gliding through a pyroclastic cloud... naked!
Running through Death Valley in an NBC suit.
Grylls has often been compared to his contemporary, Ray Mears – another survival expert. Whereas Mears is perceived as the thinking mans' woodsman, Grylls is usually portrayed as the more nails of the two. Grylls spent the night in a rotting, hollowed-out zebra carcass, whereas Mears constructed a five star hotel from elephant dung, bamboo and dried grass – even going to the trouble of employing a troupe of gibbons as room service.
The Grylls myth has recently been shattered following revelations that the entire series of Born Survivor was filmed in the Eden Project in Cornwall. Rather than spending his nights lashing trees together, it transpires that Grylls was on the lash in nearby St Austel having booked himself in to the more salubrious and comfortable surroundings of the St Austel Sheraton. The jury is still out.
Since undergoing ritual ridicule after being found out, Grylls has sought anonymity, but nonetheless has found a niche role in kiddie's television as superhero Sportacus - a part he's relishing by all accounts... right down to the faux Italian accent.