Royal Armoured Corps
Jump to navigation
Jump to search
The printable version is no longer supported and may have rendering errors. Please update your browser bookmarks and please use the default browser print function instead.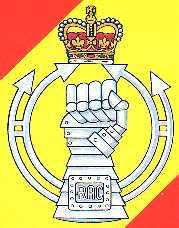 Royal Armoured Corps
It's either the people who drive tanks around Household Cavalry, Cavalry and Royal Tank Regiment. Or it's an organisation which comes out to fix your car when you break down. Nobody's really sure.
Note: Please put any information on the regiments you may have on their individual pages, not here.
The King's Royal Hussars - KRH - Tidworth

The Royal Hussars (Prince of Wales's Own)

10th Royal Hussars (Prince of Wales's Own)
11th Hussars (Prince Albert's Own)

14th/20th The King's Hussars
The Light Dragoons - LD - Robertson Barracks, near Dereham

13th/18th Royal Hussars (Queen Mary's Own)
15th/19th The King's Royal Hussars
Royal Armoured Corps News
Independent website keeping you up to date with news from around the globe specifically about The Royal Armoured Corps and any of it's regiments. Royal Armoured Corps News