James Shortt's Dodgy Uniforms and Medals
Clearly an adherent to the view that "all the nice girls love a man in uniform", James Shortt has appeared on the internet in clothing ranging from the habit of a Franciscan Monk to the uniform of a Colonel of the Cameroon Army. This page is thus a little album where we can post these charming pictures and comment on the sartorial delights they expose.
Jim's Bling
Baltic Bling 2008
Shortt doesn't wear medals: he grows them in the greenhouse at Castle Cosey. Either that or he has spent a small fortune buying them from Purveyors of Dodgy Awards, such as:
Prince Karl-Wladimir Karageorgevitch (nephew of King Peter II) - This self-styled order, and indeed The Prince, have been thoroughly discredited by expert research [1] It appears that the "Grand Magisterium" was a modest apartment in a North London suburb, 372 Preston Road, Preston Court, Harrow, Middlesex HA3 OQL.
Count Juliusz Nowina-Sokolnicki GCCStS, OWE, VM, GCPR, GCIJ, GCMS, GCVV, GCTJ, NN etc. He's the man for doling out the Order of St. Stanislas- Hugely discredited as a mail-order provider of decorations [2][3]
Hochmeister of the Teutonic Order - at his Royal Palace at PO Box 276, Teddington, Middlesex TW11 0UL.
Some of his awards, and MANY more, can of course be purchased on line from websites like this one. You have to wonder how much time Shortt spends browsing their shop window, looking for something to coordinate with his latest outfit.
One thing is for sure, Shortt has absolutely no shame in plastering himself with shiny trinkets. Over the years he has acquired a massive collection of faux Orders and Decorations, and rarely wears the same collection twice. Indeed, if he wore them all at once it is unlikely he could stand up. According to his claims, and following much Internet research and the work of a large number of ARRSE Bling-Spotters, Shortt claims/wears any or all of the following ...
Meaningless and/or Invalid
Papal: Knight Commander of Equestrian Order of St.Gregory the Great [4] ... Previously this was claimed by Shortt to have been awarded [by Pope John Paul II, no less] in recognition for his work towards moving the Cold War to an end. ... Heavvvyyyy claim, Jim! [5] Oh, hang on ... Shortt is wearing the old version of the Order: I wonder why? And it was awarded in 1989, but the certificate [see below] refers to "Baron Castleshortt" - a title he didn't assume until 1995!!! One of Shortt's most outrageous and tasteless self-awards. A recent CV omits that claim completely, which suggests Shortt is back-tracking furiously; a bit late in the day, perhaps?
Papal: Order of St. Sylvester & Golden Militia - Another Papal award? Curious that Shortt uses the dual title, as the St. Sylvester and the Golden Militia were separated into separate Orders in 1905 [19]. And there are 3 Classes - KGC, KC and K: which one, Jim? Anyway, you're not on the Pope's British List [20] Perhaps it was awarded by Mike Golden Himself!
Knight of Honour of the Imperial Teutonic Order of St Mary's Hospital in Jerusalem - Yeah, whatever. It's from the Teddington Connection at PO Box 276 and thus has no standing whatsoever [6]
Poland: Knight Commander with Star of Polonia Restituta [7] - "In 1990, he was honoured by the Polish Government in exile ... But wait ... where was the Polish Government in Exile? Ah, London! = Mr Sokolnicki! And that Order doesn't have a rank of Knight Commander anyway - oops.
Royal Yugoslavian Order of St John [1993] by Prince Karl-Wladimir Karageorgevitch. - Enough said in the introduction, really. A self-styled order handed out by a discredited Prince without authority.
Poland: Gold Cross of Merit with Crossed Swords. [8] - another one from the generous Polish Government in Exile = Mr. Sokolnicki.
Poland: Cross of Independence and Freedom. [9] - Another dodgy one, this time from the Counter-President in Exile = Mr. Sokolnicki
Poland: Medal of Independence and Freedom. [10] - So he got the Medal as well as the Cross? Hmmmm ... extremely generous lot, these Polish Exiles. = Mr. Sokolnicki, or eBay
Poland: The Piludski Medal [11]- That would be the 1928 Polish Independence one? eBay, $60?
Poland: The Sikorski Medal. [12]- That would be the Sikorski 100th Birthday Commemorative Medal; 1989, and thus nothing special.
Belgium: Knight of the Order of the Crown [13]- Curious: nothing in his CVs alludes to the reason for this award. Oh - LOOK!! Possibly more Stolen Valour, if it's actually a Belgian Resistance "Order of the Rose" from WW2![14] Still, it could be the real thing for Euro 26.68 [15] Totally shameless, Shortt ... unless you care to prove where you got it, and at the same time try to justify the next two .....
Belgium: Leopold's Veterans Cross [16] - Belgian Veterans Cross for WW2 no less! Otherwise described by Shortt as Cross of King Leopold [the highest Order of Belgium, naturally, and so unlikely as to be risible!].
Belgium: Albert Veterans Cross - Albert Cross for Veterans 1909-1934! [17]Otherwise described by Shortt as Cross of King Albert [good try, Jim; it's eBay again!]
The European Federation of War Veterans Medal (Commemorative) [18]... (The cross of the combatant of Europe is an associative medal whose [wearing] is [forbidden] at the time of the demonstrations patriotic or the behaviours [i.e. on parades]. It can be carried only at the time of manisfestations of association [at Legion events] but in no case with lawful decorations.) ... That doesn't bother Jim, of course; his most of his other decorations aren't lawful either, and this one's pretty, and it's a Cross not a medal, so he wears it. Subscribing to the club costs 12 euros a year, according to my downloaded application form!
An Expert - in fact none other than Mr Guy Stair Sainty [19] - writes:
Short has certainly been the recipient of /purchaser of the forged diplomas that have been circulating for the Papal Orders. These are instantly recognisable because of the conflict in the way the S in Sodano is formed and the way the S in Segretarius Status is formed. Also the seal is much larger than the real seal. Fortunately, as yet, no-one has been able to obtain a diploma of the new Pope to use as the basis of new forgeries.
To the layman the following questions arise:
How comes the certificate is made out to the Baronem in 1989/90 when he received (for lack of a better word) his Barony in 1995?
Would his holiness actually call him a Baron or would the name suffice on papal documents?
How did the Vatican get his title wrong: CastleShortt (capital S and two Ts)?
How did the English "of" get into his Latin name - if one place on earth would be expected to have a working knowledge of Latin it would be the Holy See, would it not?
Why is he "ex Anglia" and not "ex" some diocese i.e. Londonium?
Layman say: Ita est! Est excrementum!
Mr Stair Sainty continues .... It is unfair to the genuine Polish government in exile, whose president handed over authority to Lech Walesa in 1990 along with the insignia of the Polish Orders that the government had removed in advance of the Germans in 1939, to suggest that it was ever represented by Julius Sokolnicki. This pitiful old man was never more than a short-lived minister in that government and was never president. Sokolnicki is a pathetic pretender who has by his actions diminished the value of the genuine awards of the Polish Orders, and dishonoured the memory of those brave men of the Polish air force and army who fought with distinction on the side of the Allies in WWII. That a odious little weasel like Short should walk around claiming such awards marks a new low in dishonourable behaviour.
Dubious and Still Under Review
NATO with FYR clasp - from SHAPE or eBay or who?
Genuine - almost certainly, and 'whatever'
Estonia: White Cross (3rd division) - genuine, for IBA work?
Latvia: Crimson Cross - genuine, for IBA work?
Mongolia: Medal of Honour 1st Class [2000] - How bad do you have to be to get 2nd Class? - genuine, for IBA work?
"Shortt Orders"
This section is devoted to the deconstruction of that fabulous collection of shiny and colourful stuff that Shortt wears on his Party Frock. He's busy trying to remove some of his claims from Websites and CVs [@Jan 09] but it's all a bit late when the information is stored on so many computer hard drives! He has many outfits, including the Uniform of a Papal Knight Commander, and one where he has the stupidity to wear a set of minatures on top of a set of full-sized medals. However, his favourite is clearly the one with the Tartan Curtain, so we shall proceed from there, with a little help from the Saffron Outfit that shows the medals more clearly: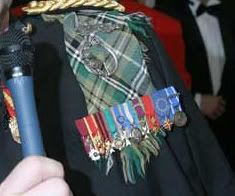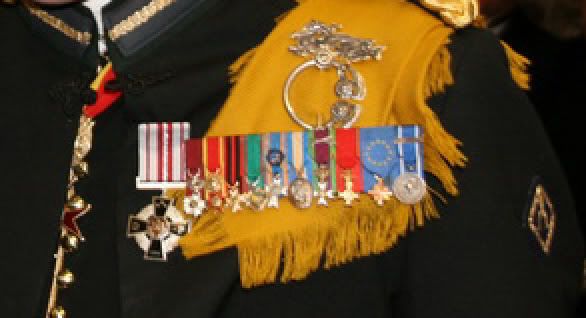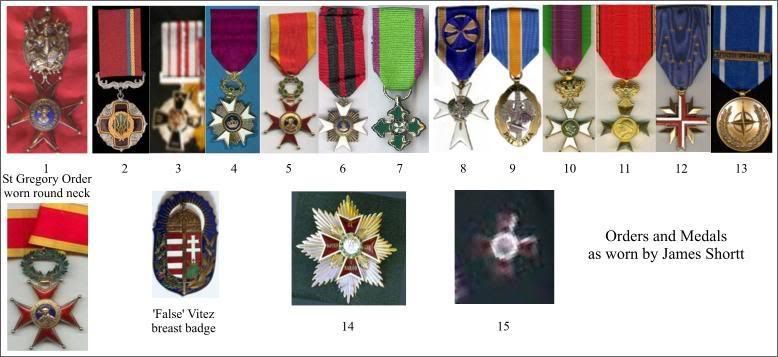 Not for him the common circular medal, if it can be avoided; Jim's a Star, and STARS he will wear [whether entitled or not]. It has taken the best part of a month to identify the majority of his favourite Party Collection, and the results (to the best of our knowledge, E&OE) are as follows:
Neck Decoration:
1. Papal - Knight Commander of Equestrian Order of St Gregory. As noted earlier, this is the old [and undoubtedly illegitimate] version. The proper version is shown below it.[24]
Full-Sized Medals:
2. Ukraine - "Order for Merit" 3rd Degree. Not being worn in this collection, but worn alongside in other images.[25]
3. Latvia - Security Police Silver Badge No 29.
And - The Rack of Miniatures:
Breast Badges:
Hungary - False Vitez Rend.[36]
14. ... Possible or not - This clearly the Polish Order of the White Eagle, their senior state honour - equivalent of the Knight of the Garter, Knight of the Thistle, Presidential Medal of Freedom - that sort of thing. You would know if you had been awarded one. And he wears it - we have the photographs[37]. But, see the 'Missing Bling' below. What does he think this actually is?
15. Latvia - Crimson Cross.
Recently also wearing a blue metal shield-shaped badge, perhaps to conceal a moth hole in the jacket..
Parachute Wings:
Right Shoulder - British Para Wings. Used to be worn with a separate crown above, but since removed.
Right Breast - on a backing ribbon, miniature Pin versions of (top to bottom) Swedish Parachute Ranger Corps, US Army Basic Parachutist, Israeli Parachutist.
Other Badges:
All nonsense, but it clearly pleases Shortt to advertise his membership of various Associations of Walts/Idiots:
Shoulder Rank: Royal Galloglas Guard Colonel-Commandant Ardcheannasaí
Left Upper Arm - Legion of Frontiersmen - Equestrian Badge.
Left Lower Arm - [on the Saffron Suit] Royal Galloglass Guard Parachute Badge.
Right Upper Arm - Royal Galloglass Guard badge.

As a footnote, it is interesting that there are many other claimed awards that Shortt does NOT wear. Perhaps he thinks that would be OTT? Perhaps they're on another suit? Perhaps he can't carry the weight? It seems very unkind, especially when Poland was so generous with its awards, although an Arrser did track down a photograph of him wearing the Commander's Cross (neck decoration) and breast star of the Order of Polonia Restituta.
The Missing Bling
Imperial Teutonic Order of St Mary's Hospital in Jerusalem.
Royal Yugoslavian Order of St John.
Poland - Gold Cross of Merit with Crossed Swords.
Poland - Cross of Independence & Freedom.
Poland - Medal of Independence & Freedom.
Poland - Pilsudski Medal.
Poland - Sikorski Medal.
Mongolia - Medal of Honour 1st Class.
And ranks, of course ... many, many ranks.
The boy did well... or not:
Army Cadet Force. Shortty was a cadet in 1969-70 and an Adult Instructor at 144 Cadet Detachment between 1976-80, during which time he presumably wore the rank badges of an ACF Sergeant (although, of course, this is meaningless outside the ACF as neither cadets nor AIs are members of the Armed Forces, unless the AIs have officers rank).
TA recruit. Shortt never undertook or passed basic training as a recruit and therefore would have held the rank of Class IV private for pay purposes. However, it isn't clear whether Shortt was taken on strength with the intention that he undergo training, or whether it was simply a means to give him some access to SAS training for the purpose of writing a book. Until his pay records become available, we won't know. We do know that he was only 'on strength' as a member of the TA for 171 days - less than six months - and that he was discharged Services No Longer Required which is, in effect, a form of summary dismissal.
But things really took off once he escaped from the confines of reality ...
Poland - Colonel with the Polish Reserve Independent Brigade (Polska Niezalezna Brygada Rezerwowa). - another Walt pseudo-historic outfit which exists for the sole purpose of allowing its members to dress up as officers and wear bogus medals.
Afghanistan - Ministry of Defence with the rank of Colonel. Really? Can Shortt show us a commission or contract with the Afghan MoD granting him the rank of Colonel in the Afghan forces? Did he swear an oath of loyalty to the Afghan state? Or did he simply tell them he was a Colonel and they used the rank in whatever dealings they had with him?
Cameroon - Lieutenant-Colonel. As above.
Latvia - Major in the Interior Ministry Forces. As above.
Legion of Frontiersmen [38] - Colonel - as if that had any significance to anyone except the confused and bizarre. The L of F, like the Polish Reserve Independent Brigade, is simply an organisation designed to give its members the opportunity to wear bogus military uniforms and medals.
Then there are the Jump Wings:
British - he denies that he's worn them. Shame about the photos on the web showing him wearing them![39]
Arrser sandy_boots has conducted some investigative research and reports: Jim, I know your claim to have been awarded British parachute wings is a lie. I spent a morning at PCAU last October trying to find any evidence that you had been to No 1 PTS. You have not. I found para index cards for eight Shorts but not yours. Your number is not on the database. I went through the course dispersal rolls TWICE and your name does not appear. These rolls list ALL attendees, those who fail to complete the course as well as those who pass. There are no missing rolls so you can't give it the "record removed on security grounds" tickle. No records are pulled on "security grounds". I found XXXXXX XXXXXX's para index card. As you may know, he was boss of the troop at the Embassy. I found XXXXXX XXXXXX XXXXXXX's records a.k.a. Andy McNab. In fact I found the record of anyone and everyone I could think of - but not you. Unless you attended the course under someone else's name and number you've never been near the place.
Israeli - gained on a "pay-as-you-jump" holiday (organized by a fellow LoFty)
Swedish
US
This certificate is by the IAAV, the International Association of Airborne Veterans[40], run by Mike Epstein, a follow LoFer[41]. These certificates are usually drafted in a hotel room in a far away country - after some stiff drinks but no stiff vetting.
Dutch? - (apparently only worn in the early years)
Is this where it started - in Texel, Europe's most revered and hardcore (civilian!) jumpschool[42]?
And the Other Odd Badges
Legion Of Frontiersman - Horseman Badge
The Curtain Holdback [WTF?]
Jim's Party Frocks
Even in his early life, Jimbo loved to wear frocks.
Oh Jimbo, how you loved those long gowns!
And we won't forget your penchant for hats, my how you love your hats (maybe you should have picked up horse racing, you could have worn your frocks and hats to Ascot and no one would have noticed).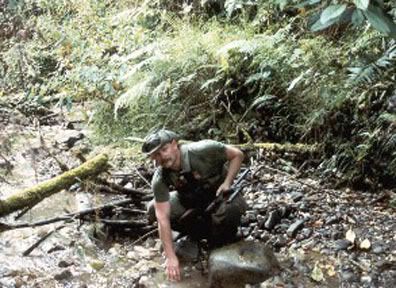 I especially love this hat, Yer a right digger thar matey, you just need to tie some barbied shrimp around the brim.
And Now for Something Completely Different
Every morning starts like this:
but it gets better, slightly...
Aww, it's your Paypal award suit. Note the fine rack of different gongs from the ones he wears with his skirts and the way in which one could almost believe how dignified our man is in a very serious Papal Order regalia.
Then he goes and spoils it by wearing the regalia to a party that wasn't put on by the Church
Your common lineage is showing through.
And the Knight Commander gets pretty braid as well - how DID you get such a high honour?
I'm never sure with this outfit whether you are trying to look like the Queen's Cowboy, Dudley Do Right or whether you're trying to recapture your youth as a Baden Powell's favourite Boy Scout.
the Churchill outfit... ride on Shortt!
Spot Jimbo, or 50 Ways to Wear Disruptive Patterns
Tell us Jimbo, why do you only have pictures of you in military camouflage and no pictures of you in any Number 1s or 2s? Couldn't find any in the surplus shops?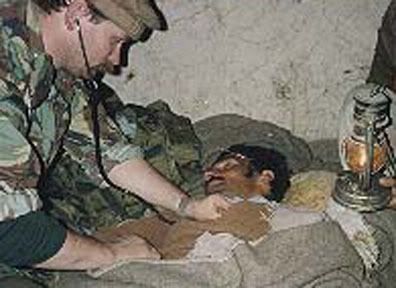 Shortty the Medic ensemble.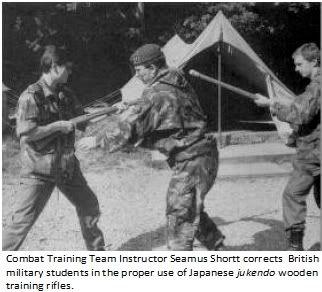 Shortty as a Royal Marines Reservist (TA) no less!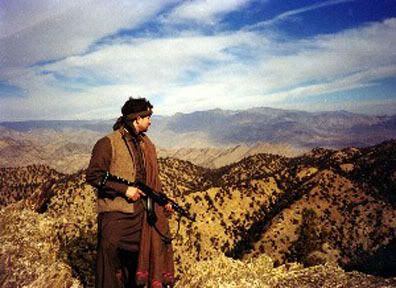 Shortty in his Afghanistan Colonel ensemble.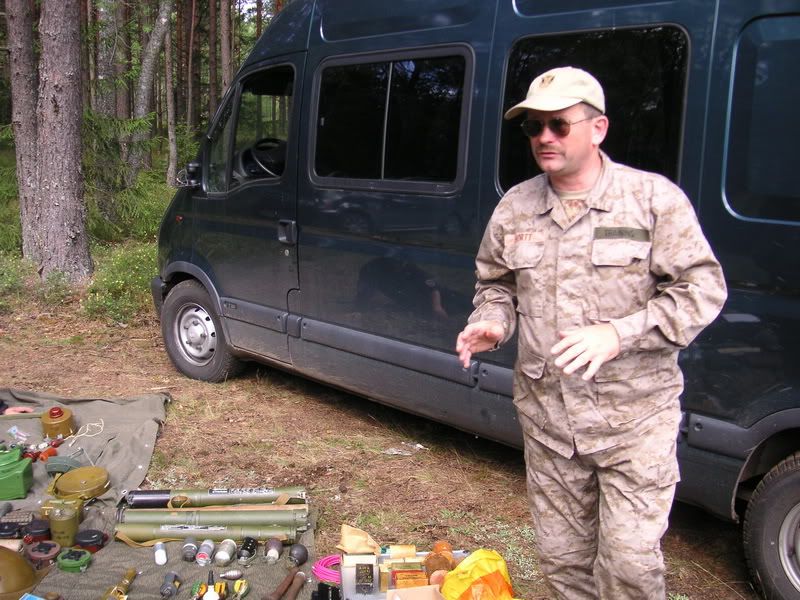 Shortty as a knock off canuck (copied CADPAT), but wearing a US-SF cap and prescription sun-glasses just sets the whole outfit right off.
Det-cord party dress with Russian KGB-Speznaz-Para badge - coool!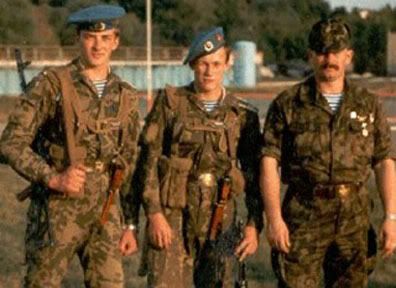 Shortty posing as a Russian Para.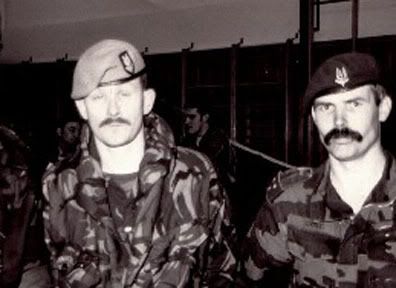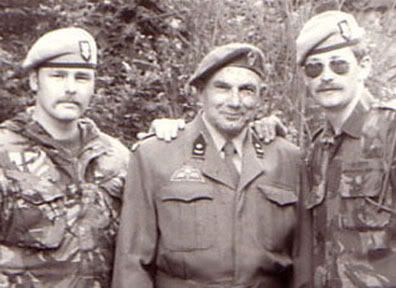 Shortty as the coveted and much envied, ally SAS dude.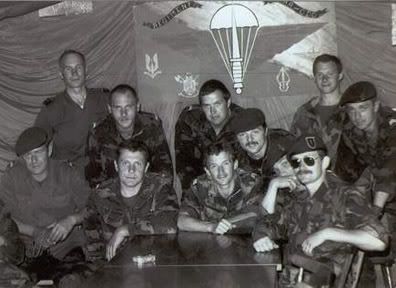 Shortty in his early Mercenary look. Note the fetching choice of eyewear?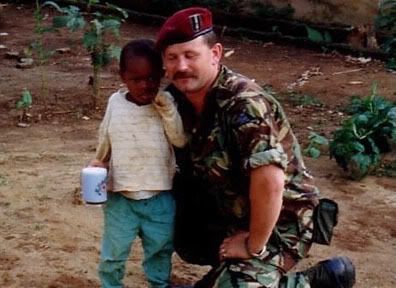 Shortty with an updated Mercenary look. I bet the coffee mug says, "The World's Best Dressed Gun for Hire".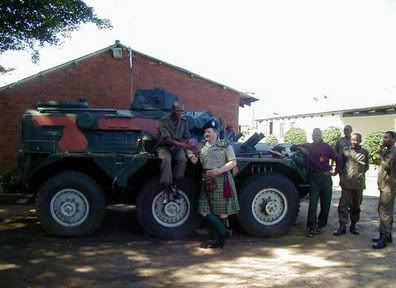 As per usual with Shortty, once pictures get out into the big wide world, the captions often change and his nibbs claims that they are all beyond his control. At ILETA Military PageThe caption reads South African Defence Force. So what was it Shorrty, Camaroon or SA?
Shortty taking time out for a fan pic, while in his Soviet Para/Speznaz mode.
The sash reads: "VDV (Airborne Assault Forces) Champion". Champion walt more like!
"Sir, I've got the bastards! Now, where are my glasses?"
A little modelling on the side. A million girls would have killed to have their face on a magazine cover. You were just dressing up weren't you Jimbo?
Shortty as a decorated Swede err... or is that a turnip or rhutabaga? Could it be that he was decorated for finally translating what the Swedish Chef had been saying all these years?.
What ARE you wearing here, Shortty?
Did you think we were kidding when we said Shortt has a set of Camouflage for every occasion - but not a Number 1 or garrison dress in sight. While it is possible that during his seven months hanging around 21 waiting for his SNLR he wasn't issued any thing remotely close to a dress kit. The only "dress kit" ever seen is from his LoFty days. His closet/wardrobe would put a binrat with his stores to shame.
Whatever Shall I Wear Today? - Decisions, Decisions
Jimbo would have even the most hard core fashionista scrambling to pull together the kind of outfits he's regularly seen in. In the busy world of Shortty, where one flits from place to place and airport to airport, it's important to maintain a wardrobe that is fashionable, trendy and multi-purposed. Shortty's first exclusive line is his sportswear. Ensembles that go from a hard ride to drinks in the lounge and with a quick change in accessories can be ready in a moment for those all important Colonel duties of holding up a standard.
The Legion of the Damned inspired this Mount-me-whip-me look that is stunning with the accessories of sword and bedroll. Tres chic. Of course we can't forget the dismounted look. Yes, we can see your favourite geegee, Maxmillian goes everywhere with you - even changes his socks for the occasion.
Here we see ensemble relaxed without the sword accessory but still maintaining that whimsical mood with the high jack boots and stirrups that just say, "Come sit on my lap and play with me."
Add a fetching hat that says, Come hither and the "Fook You" gauntlets that will hold the gesture for hours with it's secret and patented finger stiffs and one has the most adorable outfit for that special outdoors event.
For a night on the town where one can dance the night away, comes the Shortty line of ManDrag Evening wear. These delightful outfits can be taken OTT with accessories to add bling, bang and glitter that only a Gary could love.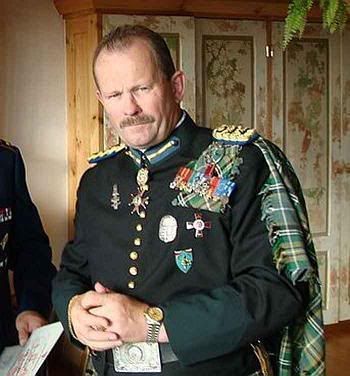 "Here's looking at you, kid" or "Hey boy, you look mighty cute in those tight fitting jeans..." (apologies to Eddy Murphy from when he was actually funny)
Kissing a bishop's ring in New York - The my-phallus-is-bigger-than-yours look
What catwalk is complete without a sensational line of Casual Wear? Shortty calls this line his Greyman 9-5 Casuals. We see here a fabulous mix and match set for those days where you just want to kick back with a few friends and let yourself be yourself. The Shortty line is all about accessories and we're not disappointed with this one, the Dickhead hat. Delicious!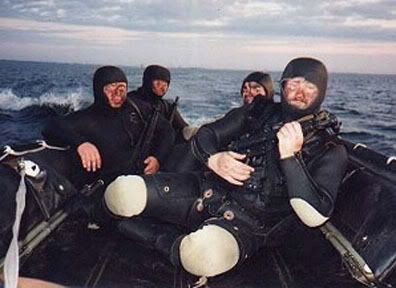 Special Forces SBS Waterproof headdress - the I-come-self-protected-dickhead look or "Oh no, I forgot the safety catch!"
Want to be mysterious? Then try this casual but ever so sexy one piece suit on. It's figure forming and flattering and it oozes sexual appeal (if you're a whale that is). Add a harpoon accessory and you're ready for anything.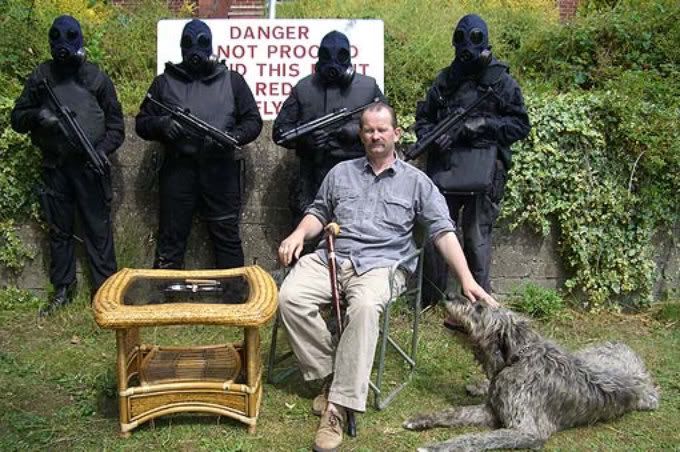 What picnic wouldn't be complete without this number? Whether you're lunching at the beach or in the park behind your house this outfit will do the trick. It's like wearing pyjamas it's so comfortable and if you want to take it up a notch, add your own sniper rifle and balaclava as accessories.
Det-cord party - The Oh-I-just-pulled-this-little-number-together-on-a-whim look (please note the British Jump Wings that Jim is not wearing - not in this picture nor ever!). The 'batty' black patch is a Russian Spetsnaz emblem and the cap sports a US Army Special Forces Regimental Insignia: both absolutely essential for completing that 'international man of mystery' look!
We just love this look. It's all about urban decay and being earthy. The jaunty scarf and the hip rubber boots just pull the whole outfit together into a man about town look. Whether you're in Poland or Afghanistan, the look says, Look at me!
Love, Love, Love the casual Ethnic look of this ensemble. It is perfect for those days where you want to blend into the local scenery. Here we see The Khost line with accessories from the Mercenary line. Daring to say the least!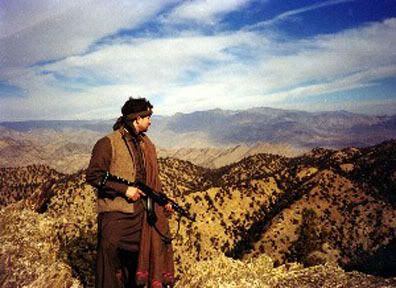 We love a man in a suit! This is the crown jewel in Shortty's line and it says Haute Cuisine ... errr Couture all the way. The white suit reminds us of our fanciful childhood listening to The Man from Glad tell us not to worry about wearing white to take out the garbage or The Uncola man just lazing in sunny climates talking about his nuts or even our favourite, the Man from Delmonte and his fruitiness. White is certainly a hip colour and is considered the new black. But why take our word for it, see for yourself and compare: Man From GladThe Uncola Man The Man From Delmonte
Why should women be the only ones with a LBD? Our man has shown us how to macho the LBD up to something entirely suitable for the man who needs to go from office to Embassy Storming and back to the dinner date. Inspiring!
Simple accessories can make any outfit pop. Here is one that is a "must have" and that no trendy globetrotter should be without.
A fabulous briefcase that doubles as a tanning board.
And super trendy sunglasses. You know what they say, "Go big or stay home!". An oft seen accessory in the 'Blue Oyster Bar'.
It takes a man secure in his sexuality to wear pink and Jimbo pulls it off in this fetching number. Too bad the weapon prop says what a wuss! This picture was supposedly taken in Cambodia, where Jim was no doubt 'fielding a counter-terrorist project' or some such cobblers. The odd thing is that the Tigerstripe uniform is an outdated Vietnam war era pattern (available from all good re-enactor supply shops). Wearing this in modern day Indochina is a bit like turning up to a Bar Mitzvah in Tel Aviv in an SS uniform.
Scarves make the leisure suit just eyepopping and so, so trendy. Here's one that just says, "Explosive!"
and to top it all off - why not do a Davy Crockett?
There must be a medical term for this phenomenon...
What's That Under Your Kilt? Is That a Tilt I See?
Ah, we're back to the kilts. This has to be one of the most annoying thing that Shortt does besides the special service walting, the nurse walting, the monk walting... you get the idea.
Jimbo is wearing a dirk because he thinks it's a warrior's weapon and it goes along with his rentman persona he introduced when he hooked up with the Scottish Laird. Technically, he has the dirk on the correct side, but the combination of his sporran and dirk plus his ill-fitting kilt just looks out of whack.
If you follow his variation in theme with his kilt regalia, he can't seem to make up his mind which shoulder to wear his plaid on. He was probably told that wearing it on the left shoulder is the right of his station. However, since his station is that of a kid born and bred in Croydon in a council house, I'd stick to wearing it on the right.
The Irish warrior - today it's the left tomorrow...
Jumbo's not without meeting the current trend with young kilt wearers to indulge themselves with wearing both the belt and sporran. With jumbo, it's just over the top clutter. Certain jacket styles, dictate what shirt, shoes and accoutrements one wears. Jumbo wears it all no matter what jacket he has on. He's even been spotted wearing a black pouch on his right side and a camelback water system on his back.
I noted a while back that he appeared for a while wearing a women's kilt (from the direction in which the apron is folded - women go from right to left, men go from left to right). He certainly didn't pay for the heavier weight material to have his kilt made from, he's wearing a light weight which is usually reserved for kilt fashion skirts worn by the public.
His kilts lack either the military (box) pleating or the deep knife pleats that is usually seen in a man's kilt. Most men have a 16 oz - 8 yard kilt made up as it responds better to getting wet and the pleats will drop any creases from sitting much easier. (the only proviso for this is dependant on the actual tartan... some just don't look good in a heavier weight) Jumbo's kilts are all a 5 yard, lighter (probably 10 oz) material. They just don't hang nicely to be the heavier weight. (he also has a habit of letting the under apron hang down below the outer apron as seen in the last picture above, very tacky and it means his kilt needs altering). His kilts are also too long for him. He hasn't been too lucky teaching his followers how to wear theirs either.
Jumbo has not learned what length to wear his yet.
Note how baggy the apron is? Also the length is too long and he is wearing brown shoes to an evening event. Less is more jimmy boy!
He also flits around with his headdress styles - going from the Caubeen with variations in the hackle colour to the Glengarry whenever it suits him. Note the flask tucked in his belt... guess you missed the point of it being a hip flask - why not just carry the bottle?
Again, the style of your jacket and occasion, dictate what head dress you have on. Jumbo just loves to stick on head dress that he hasn't earned, or is totally inappropriate. Must be that hat fetish he has. Rrrright Jimmy? The next picture is an excellent example of how not to wear a kilt. A plaid is never worn while in shirtsleeves.
And his shoes.. oh my they are a mess... I've seen two pictures where he hasn't got on those bloody disgraceful brown loafers. In one picture, he's wearing ghillies with white socks, in the daytime.. wrong, wrong, wrong.
In the other, he's wearing his tacky, shapeless green things his thinks are hose. Jimmy... they are in sad need of replacing.
See if you can find a granny to knit you up a new pair. And while you are at it, replace those tatty hose flashes, they should not be curling up like yours do, they either need to be pressed or replaced.
His choice of sporran is amusing, he's wearing a silver mounted evening sporran all the time. Jimbo, buy yourself a nice leather sporran for day wear and for the love of all things fashionable, make sure it has long enough straps to lower it down... here's the guideline for where it's supposed to be... it should be hung to correspond with where your male dangly bits hang down. However, jimbo, you may already know that and it's hung to where your dangly bits actually end up. Not only does Shortt wear his sporran too high on his gut, but he continues to do the OTT with accessories such as more pouches, swords, and hanging bits.
Mind you, I just loved the pic where he has a camelback on with his rig... classy jumbo, real classy.